Beer Festival
Please note that, owing to uncertainty over COVID restrictions, we have decided to postpone our beer festival, originally planned for 3-5 February 2022.
We are hoping to reschedule for 29 September to 1 October 2022 - please watch for further details in the coming months.
ARCHIVE
The 4th South Norwood Beer Festival took place at the Stanley Halls on 6-8 February.
Thank you to everyone who attended the South Norwood festival over the three days. Despite the small range of cask on Saturday a decent crowd enjoyed them, along with the ciders and keykegs. Thank you too to all the volunteers who made it happen.
Beer of the Festival:
1. Kissingate Black Eyed Susan
2. Lymestone Cherry Stone
3. Kissingate Black Cherry Mild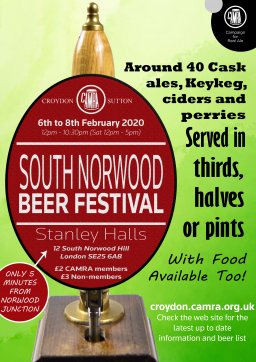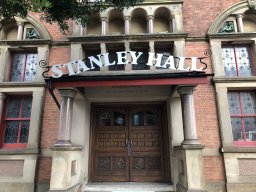 Cask ale list (click here for downloadable and printable version).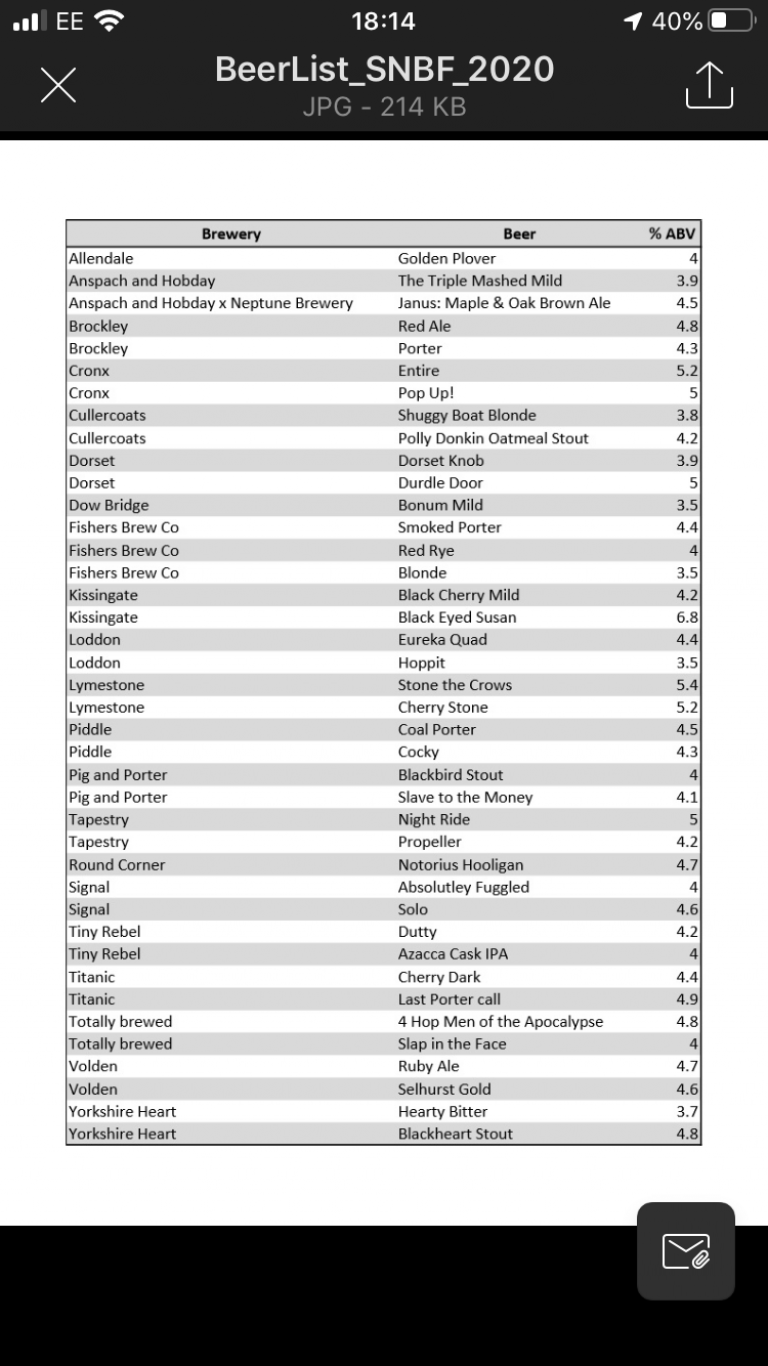 Keykeg list:
Runaway (Manchester) Dry Irish Stout 4.5%
Squawk (Manchester) Muta DIPA 8.1%
The Kernel (London) Citra Cascade Pale Ale 5.6%
Hackney Brewery (London) Proton Collider Table Beer 3.6%
And possibly a mystery beer for the 5th tap
Cider and perry list: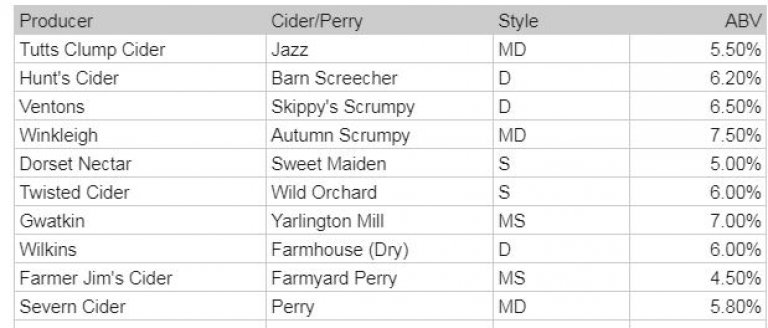 ************************************************************************************************
Archive
3rd South Norwood Beer Festival 2019
Our festival took place on Thursday to Saturday 7-9 February 2019 at Stanley Halls.
Thank you to all the volunteers and customers.
Beer of the festival: Titanic Cappuccino Stout
Cider of the festival: Tiny Rebel Protanopia
Here is the solution of the charity crossword competition: 2019 Charity Crossword result. Congratulations to the winner Paul Jarman.